What to love about it
Dissolves tough food, mud, and collar stains

Colorsafe: brightens coloreds and whites

100% safe: chlorine-free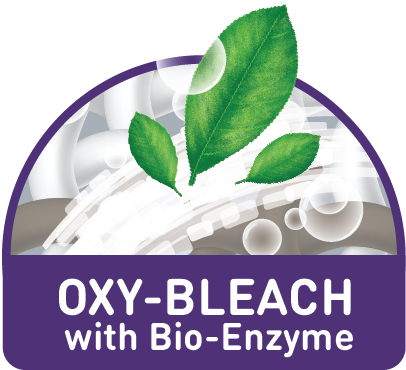 How to use it
TO REMOVE TOUGH STAINS:
Apply concentrate directly onto clothes' stained area. Let sit for 10 mins, then wash and rinse as normal.
TO BRIGHTEN & WHITEN CLOTHES:
Add 1 cap of concentrate to 500mL of water. Soak clothes for 20 mins. Afterwards for best results, wash and rinse with Wonderhome Natural Laundry Detergent Liquid and Natural Fabric Conditioner.
*Not suitable for leather, suede, silk, wool, and other specialty surfaces.
What's inside
Deionized Water, Active Oxygen, Biodegradable Surfactants, Probiotics, Stabilizers, Plant-derived Scents