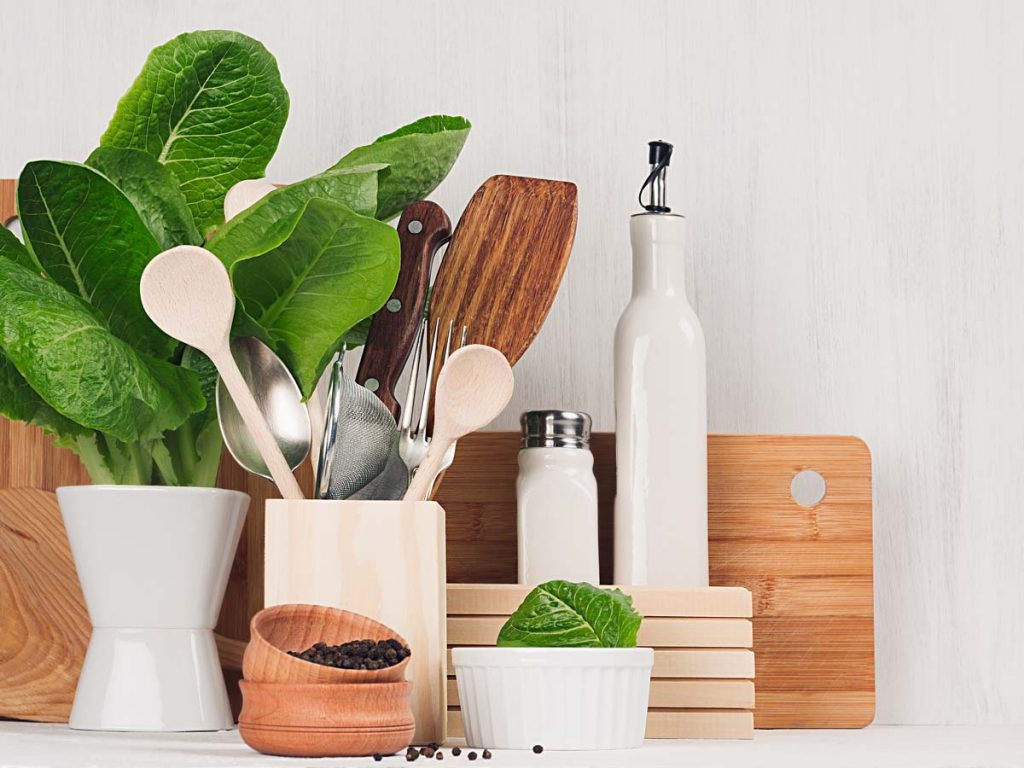 It often goes unnoticed how most household cleaning products that help clean our homes can be detrimental to us and our planet. How many of us really read the labels and warning signs before purchasing?
On a positive note, we can still clean our homes without destroying our environment! From laundry and kitchen to bathroom, we got everything covered. Here are some eco-friendly and sustainable products you can use for green cleaning: 
Give Your Clothes a Healthy Wash Cycle
Typical laundry detergents contain toxic substances that pollute our ocean and inevitably harm marine life.
When looking for a laundry detergent, watch out for ingredients such as phosphates! Once they reach our waterways, they can increase algae growth and produce poisoning that kills marine animals due to the lack of oxygen.
Moreover, many store-bought laundry detergents contain microplastics that take hundreds of years before they decompose!
A great alternative is washing with a biodegradable natural laundry detergent. With plant-based ingredients and deep-penetrating bio-enzymes, it is powerful enough to clean the dirtiest garments while being gentle on the planet.
Hyperlink: Natural Laundry Detergent Liquid in Wild Berry Seaside Botanicals
Keep Your Kitchen Green and Germ-Free
Designed to keep your plates clean and your hands soft, a natural dishwashing liquid is just as effective in removing grease without harming nature.
Its plant-based formula can strip the grease and bacteria from your dishes in just one wash! If you also struggle with lingering food odor, the present anti-bac essential oils can erase the remnants of your last night's dinner. Opting for a natural dishwashing liquid can keep your kitchen green and germ-free!
Hyperlink: Cusina Natural Dishwashing Liquid in Lemon Rosemary
A Safe and Eco-Friendly Bathroom
Ever got eye irritation and had difficulty breathing from being exposed to certain bathroom cleaners? Though our bathroom needs that tough cleaning, its ingredients should not harm us and pollute the environment.
By swapping conventional toilet bowl cleaners possessing harmful substances with a natural toilet bowl cleaner, you can avoid potential health problems and do our planet a favor!
Protect yourself and the environment with a non-toxic, non-corrosive, and chlorine-free Natural Germ-Kill Toilet Bowl Cleaner. It can eliminate tough toilet stains, prevent odor buildup, and kill 99.9% of bacteria!
Hyperlink: Natural Germ-Kill Toilet Bowl Cleaner
Skip Out Synthetic Fragrances!
Commercialized air fresheners can pollute indoor air quality despite making your room smell fragrant. Not only that, but they can also trigger allergies and asthma!
But you don't have to settle for artificial scents. You can rejuvenate and disinfect your room with Naturals Aromatherapeutic Room Linen Spray. Made with plant-based fragrances to keep your area smelling fresh and probiotics to disinfect, this non-toxic room linen spray is guaranteed to be earth-friendly!
Hyperlink: Wonderhome Naturals Aromatherapeutic Room Linen Spray
Soft and Moisturized Hands
Since the pandemic, we have been washing our hands more to prevent ourselves from catching the virus. Though these hand hygiene practices have been helpful, the soap surfactants can tarnish our waterways and harm marine animals.
Replace your drying hand soap with a natural, moisturizing hand wash as this Hypo Hydrating Hand Wash! A non-toxic and non-irritating hand wash that nourishes our skin while keeping it clean.
Hyperlink: Hypo Hydrating Hand Wash